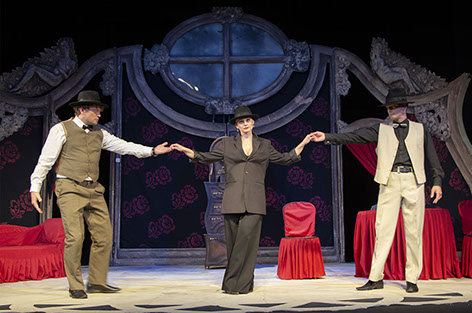 Marsel Berkye-Marinye and A. Kurbsky      16+
We offer an interpretation of the eternal anecdote with the participation of three famous characters – a husband-simp, a charming wife and a clever lover.
You will see that such adventures, both in Russia and in France, don't differ much from each other.
The ease and cheerful carelessness with which our characters get out of the most complicated situations will allow you to feel with them all completeness of life.
Premiere – December 23rd, 2005
Duration – 2 hours 15 minutes (with an intermission)
Marina Blinova
Denis Moiseychik
Andrey Gladky
The stage director – Modest Abramov
The set designer – Alexander Kostyuchenko
The ballet master – Lyudmila Fadeeva
Background music – Modest Abramov