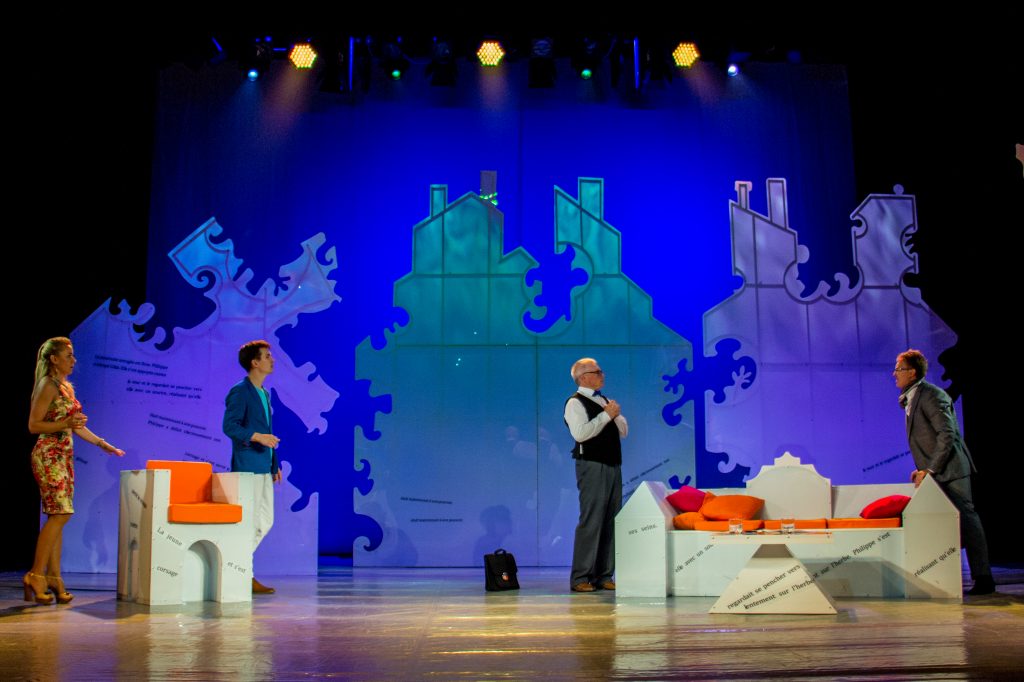 Written in the mid-70s by the popular Parisian comedian Pierre Chesnot, the play "Bless you!" awarded the Tristan Bernard Prize for 1976 and has been successfully performing on stages in more than fifty countries of the world.
A famous local writer dies in Paris. Kind relatives flock to the carve-up of property. Of course, when you can improve your affairs at the expense of a huge inheritance, there can be no talk of grief. The incredible events that unfold further will turn the usual way of the family upside down, giving us a reason to laugh at the greed, stupidity and resourcefulness of the heroes!
Brilliant acting, light humor, unusual scenery will plunge you into the exciting, captivating and interesting world of French comedy.
Waiting for you!
Ivan Shetko
Dmitry Boyko
Evgeny Lukyanov
Sergey Margovich
Anna Laukhina
Tatsiana Novik
Olga Davydova-Roik
Violetta Sarvirova
The stage director – Andrey Guziy
The set designer – Andrey Merenkov