Scenic version of the theatre
You need to think about your sins on time. Otherwise, you may find yourself in a mysterious office, where the bad and good investigators will try to "split" the newcomer to repentance. The future path of each of the participants in the "trial" depends on the result. Sometimes the truth is in the details … Sometimes, the smallest nasty thing gives rise to a great and difficult atone for sin. In our world, we are confident that the scars from our unpleasant acts will resolve on their own and no one will ever remember about it. And there, they remember and record everything. Scary, right? ..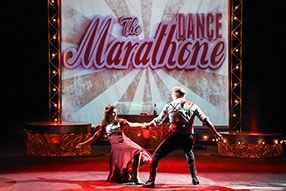 Ladies and gentlemen, we invite you to a unique show! Today they are here for you!
They met to pair up. They live to dance and dance to survive. After all, the wishful prize is a step towards a better future. So they think, but does the desired always justify its price? So far, none of the participants in the show has any idea how these fateful dances will end …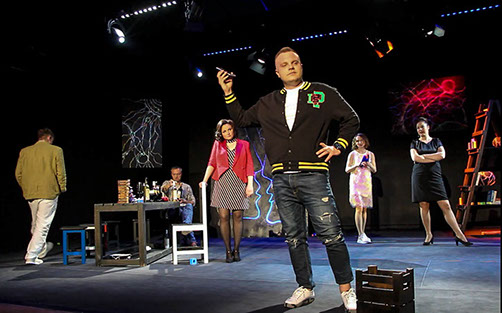 Trust but verify, the proverb says. A person can have temptations, eclipses, and even the second side of life. Should the secrets always be out? Friends, having met at the exhibition of neurography, inevitably become witnesses of each other's hidden life. Entering into the personal space of another person, everyone risks being left alone, because there are no ideal people…
Are you ready to trust the most intimate to your relatives?
Somewhere far away from us, there is another amazing world – we saw it and cherished in our dreams. This world shows many ideas, so a person can choose what to go through life with. You only need to decide, to take a step from an oppressive way of life to the knowledge of a new one. Jean leaves a beautiful wife and little daughter to comprehend the secret of being…
The illusions caused by our imagination, and special theatrical form offer everyone to make a choice with a character looking into the depth of our own souls.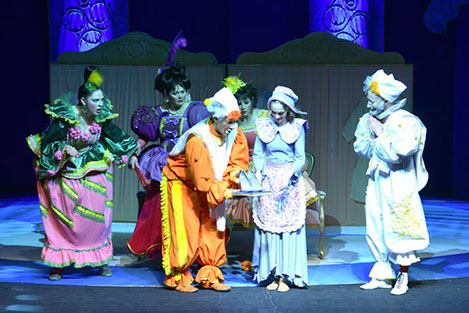 Where are miracles born? Those who remember that they are created by a kind fairy who can turn a pumpkin into a carriage, and present crystal shoes as a gift, they will be surprised. Our Fairy performs a miracle: to help Cinderella, she sends two clowns who do not believe in fairy tales. They will have an opportunity to make sure that we need this tale world, because it makes us understand what a real miracle is. This is not only an opportunity to get to the ball and meet a charming prince. This is an opportunity to believe that true miracles are born in our souls. Beautiful, impressive, musical tale performed on the stage, – isn't it a miracle?
If you are personally acquainted with Santa Claus, does it mean that all life issues will be decided by themselves? Moreover, an old history of rivalry comes up: one was the best student of the acting course, but for some reason the other was able to become a TV star. A chance meeting of old friends on the eve of the New Year is a good occasion to celebrate with people of hole entrance, at the same time to find out how to bring happiness into your life. After all, Santa Claus is also a human, and his sole need a holiday…
The official congratulation is ready, guests with flowers are on the way. The hero of the day just need to be ready for a magnificent celebration in his honor. But in the holiday rush, as luck would have it, annoying visitors suddenly appear, and they don't care about your plans. It is not easy to get rid of them or to escape from unnecessary trouble. Is it possible to survive the anniversary and do without a nervous breakdown?
The performance was created for the anniversary of actress Elena Khristich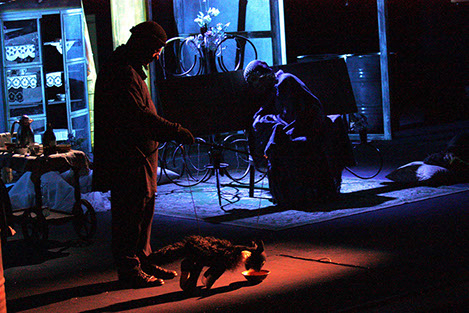 Swindlers can be caring and attentive if they expect to get rich at the expense of your credulity. There's only one little thing left – to insure someone's life and provoke an accident. But something went wrong, and now they have to read the messages of fat
Is it possible to be out of mind when you are confused about your feelings?
A man suffering from an unusual form of loss of memory comes to the private doctor's office. The patient doesn't even know his own name, but this is the least problem. The medical history is getting more complicated with each new client. And when love intervenes, the doctor begins to doubt reliability of his memory…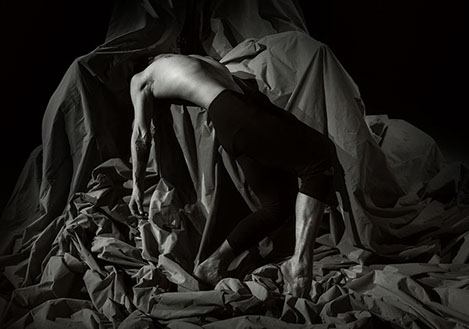 The world, abandoned by love, can't keep balance, like a bloodless body is doomed to mummification. Flowers will not grow on the blood soaked earth – memories will not bring the body back to life. There are no winners and losers in the war. Mother does not care, who her son shed blood for.
Pieta (from Italian pietà "pity") – the iconography of the scene of the Lamentation of Christ by the Virgin Mary with the image of the Mother of God with the dead Christ lying on her lap.
choreographic performance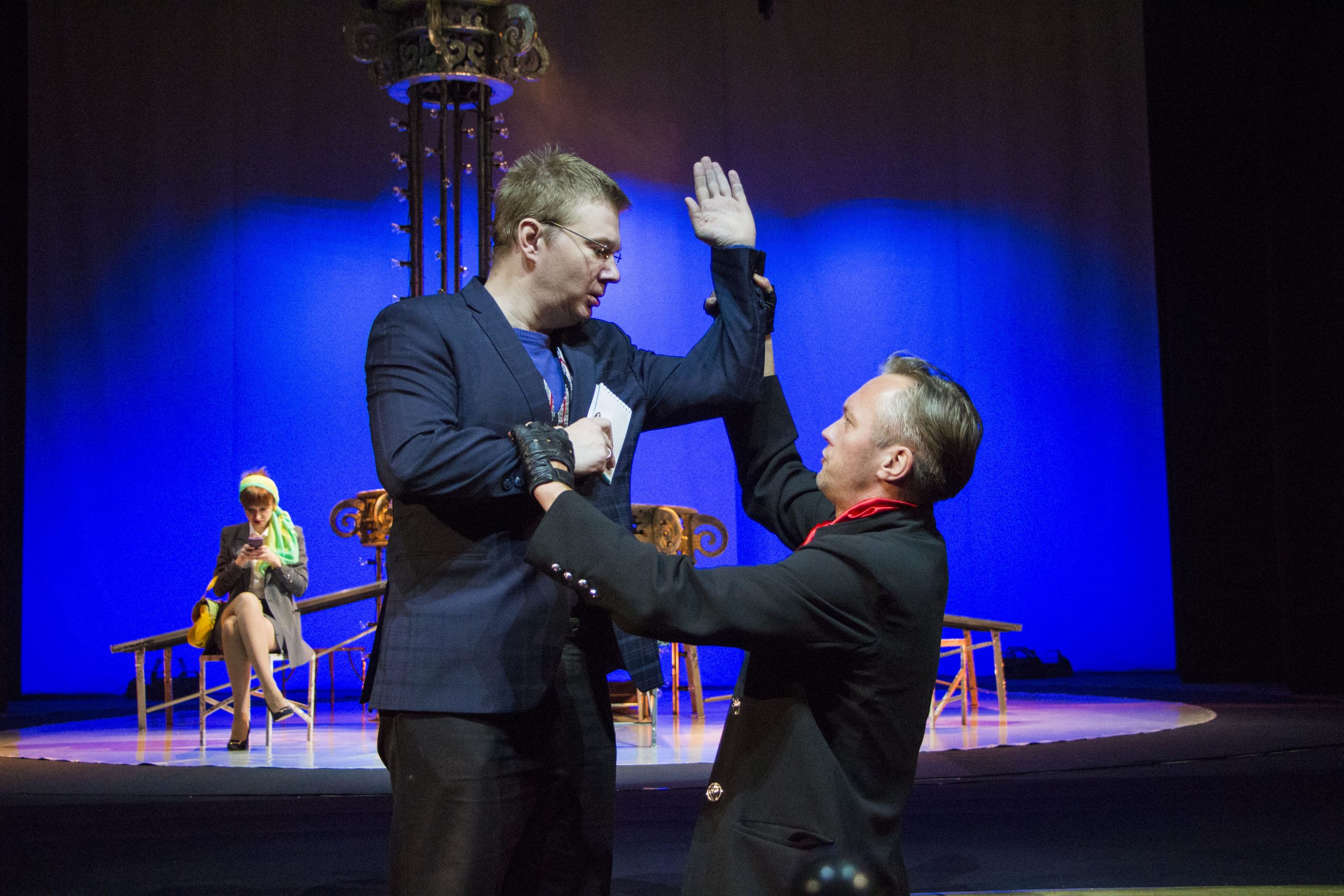 A peace loving Psychologist, who saves inhabitants of a big city from depression, is obsessed by Trickster, the spirit of trickery and deception. Now they have to exist together – a new Dr. Jekyll and Mr. Hyde; the clients of the Psychologist will get acquainted with them soon.
All of them have to face magic of pure chaos. But this may be the way to the true happiness that they have been looking for.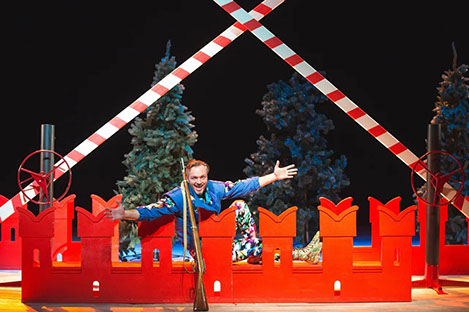 A funny musical adventure begins with two suitcases.
The well-loved by more than one generation story about Fedot the Strelets, the daring young man, played by always on the move artists, who arrive late for the train…
The brilliant dialogues of the master of fine satire, Leonid Filatov, find in the performance a new, modern sounding with different kinds of music, expressive plastique and explosive energy of the actors.
musical for dramatic artists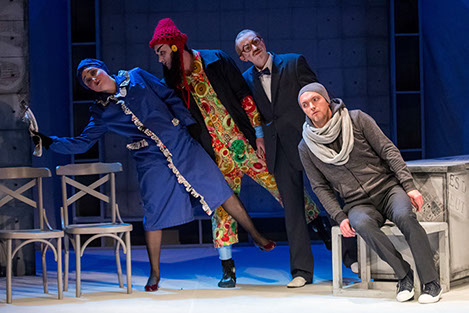 Some people of different ages and social status – from a cleaner to the president – get in a strange place under mysterious circumstances. Why did they come to be here? What is being kept for them?
How to change destiny, when, it seems, you can't cope with – in the moment between the past, which cannot be changed, and the future, which may not exist?