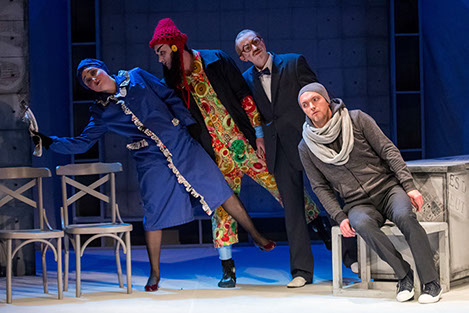 Eric-Emmanuel Schmitt  16+
Some people of different ages and social status – from a cleaner to the president – get in a strange place under mysterious circumstances. Why did they come to be here? What is being kept for them?
How to change destiny, when, it seems, you can't cope with – in the moment between the past, which cannot be changed, and the future, which may not exist?
Premiere – December 13, 2018
Anna Laukhina
Sergey Margovich
Tatsiana Novik
Olga Davydova-Roik
Andrey Gladky
Alexey Shutov
The stage director – Girts Ecis
The set designer – Olga Gritsayeva
The costume designer – Victoria Tya-Sen
The translation from French – Elena Naumova