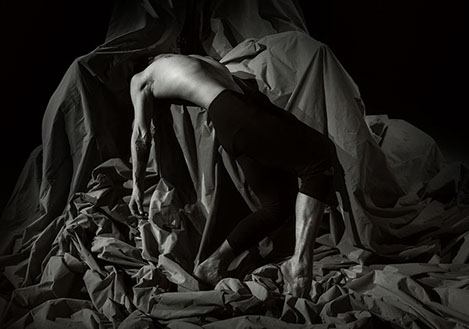 choreographic performance    16+
The world, abandoned by love, can't keep balance, like a bloodless body is doomed to mummification. Flowers will not grow on the blood soaked earth – memories will not bring the body back to life. There are no winners and losers in the war. Mother does not care, who her son shed blood for.
Pieta (from Italian pietà "pity") – the iconography of the scene of the Lamentation of Christ by the Virgin Mary with the image of the Mother of God with the dead Christ lying on her lap.
Premiere – June 12, 2018.
Kirill Baltrukov
Evgeny Ivanov
Nikolay Dmitrov
Irina Shirokaya
Lydia Vostroknutova
Olga Rabetskaya
Ekaterina Gerasimenko
The stage director – Irina Shirokaya
Choreography – Irina Shirokaya and the dancers